google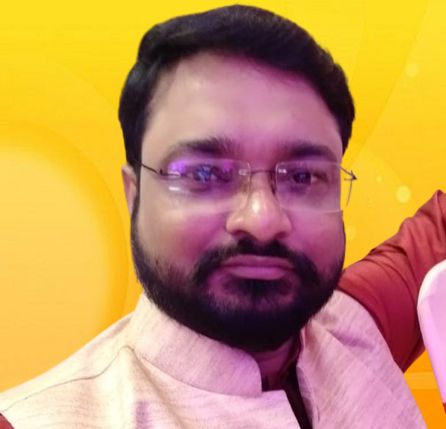 Exp:
16 Years
Dr. Vinay
Hindi
Vedic Astrology, Lal Kitab, KP Astrology, Prashna Kundli, Vastu, Face Reading, Numerology
Exp:
16 Years
"Vinay Mishra is an internationally renowned and recognized astrologer & Vastu expert whose sole purpose of life is to solve the problems of the people"
---
About me
Aacharya Vinay Mishra For The Perfection in his field, he has been conferred with title of Jyotish Bhushan by the Famous Organizations of the World. Besides this, he is an expert to cure Pitra Dosha, Manglik Dosha, Kaal-sarp Dosha, Shrapit Kundli, Blind Horoscope, Black Magic and Other Issues of life like Health, Wealth, Career Job and Business, Marriage, Relationships & Partnerships, Property and Assets, Education, Romance and Children and Fortune by providing solutions through Yantra, Tantra and Mantra. Aacharya Vinay Parashar's expert advices on Astrology, Numerology and Vaastu are also published and telecast in English & Hindi newspapers .The Specialist has been following Indian Vedic and Scientific Astrology Methods with an Approach to Counsel People and Increase their skills and Abilities. Thousands of People are witness of his great Knowledge and Perfection and have great Admiration and Respect for his Powers. With his clientele increasing manifold day by day Worldwide, Aacharya Vinay Mishra has clients from all walks of life – locals to Celebrities, Industrialist, Political and Diplomatic Figures, Media and Corporate souls. The Renowned Astrologer has given lots of years on research & Development and practicing the science. He explores the varied dimensions of the science before offering advices and suggestions, which after all are blend of Pragmatism and Spiritual thoughts. He Offers Comprehensive resources and complete solution to all. The well-known trainer of all these sciences of Astrology and Vaastu has so far imparted training and orientations to over 14,00 aspirant Astrologers, Numerologists, Palmists and Vaastu Consultants Across the World Through Seminars, Symposiums, Workshops, Presentations, Academic Programmes and Contact Sessions.
---