google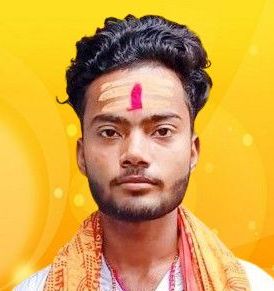 Exp:
4 Years
Shubham Vedic
0.1k mins
57 mins
English, Hindi
Vedic Astrology, Face Reading
Exp:
4 Years
"My name is Shubham I am graduate and I am an experienced astrologer."
---
About me
My name is Shubham. I have many years of experience in the field of astrology since last 4 years. I am doing research in nakshatra astrology, Mainly, pitradosh, chandal dosh angarakdosh, chandal dosh , kalsrp dosh, and special research has been done for its solution. Experience of serving in astrology for many years. I have expertise in solving problem, in love life problems in marriage problem in children's at present. I am doing research on the subject for many types of rajyog, navs yog gajakesari yog ect.
---