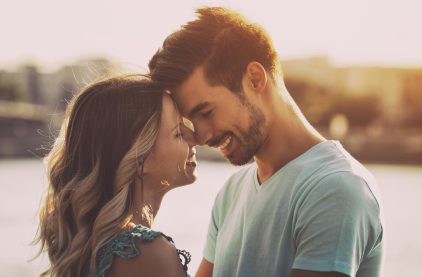 Love compatibility
ARIES LOVE LIFE
Aries are quite expressive when it comes to love, When they are in love, they will express their feelings to the person they are in love with. They may shower their loved one with affection, sometimes even an excess of it, forgetting to check the information they get in return. They are not much compatible with other zodiac signs. They are very passionate, dynamic and love adventures.
Check compatibility with your partner
CAPRICORN LOVE LIFE
It is not easy to win the heart of a Capricorn, but once you are able to melt their hearts they stay committed for a lifetime.There relations can be challenging due to their difficult character, but once you are able to establish a bond with them, a deep emotional place is a reward for their partner's efforts. Capricorns often treat their romantic relationships as they do treat their jobs: they believe hard work will eventually bring out success⁠—for themselves, their partners, and the relationship as a whole. This practical approach can sometimes make the relationship feel impractical or unreal, but it's just the way Capricorns are best at expressing their love for their partners.
PISCES LOVE LIFE
They are very loyal, tender and liberal to their partners. They are real lovers and feel a real connection with their partners. Zealous, intense, and singular, a relationship with a Pisces is a roller-coaster ride that will help you emerge as a better, more honest person. Even if a relationship with them doesn't last, the lessons you learn from a Pisces partner will. Short-term relationships are not peculiar to this zodiac sign. The Pisces are forgiving , calm people and humble to the point of impracticality. They are emotional people, when in love they are extremely caring and romantic. They want their love story to be like a fairytale. Though looks matter a lot to them, yet they want intelligent partners for themselves. They are incredibly independent people but they give equal importance to their partners. They view the world through their eyes and their partner's eyes. They are quite good at decision making, they chose what is best for them and their partner. They love to see their partners grow and bring the very best out of their relationship.