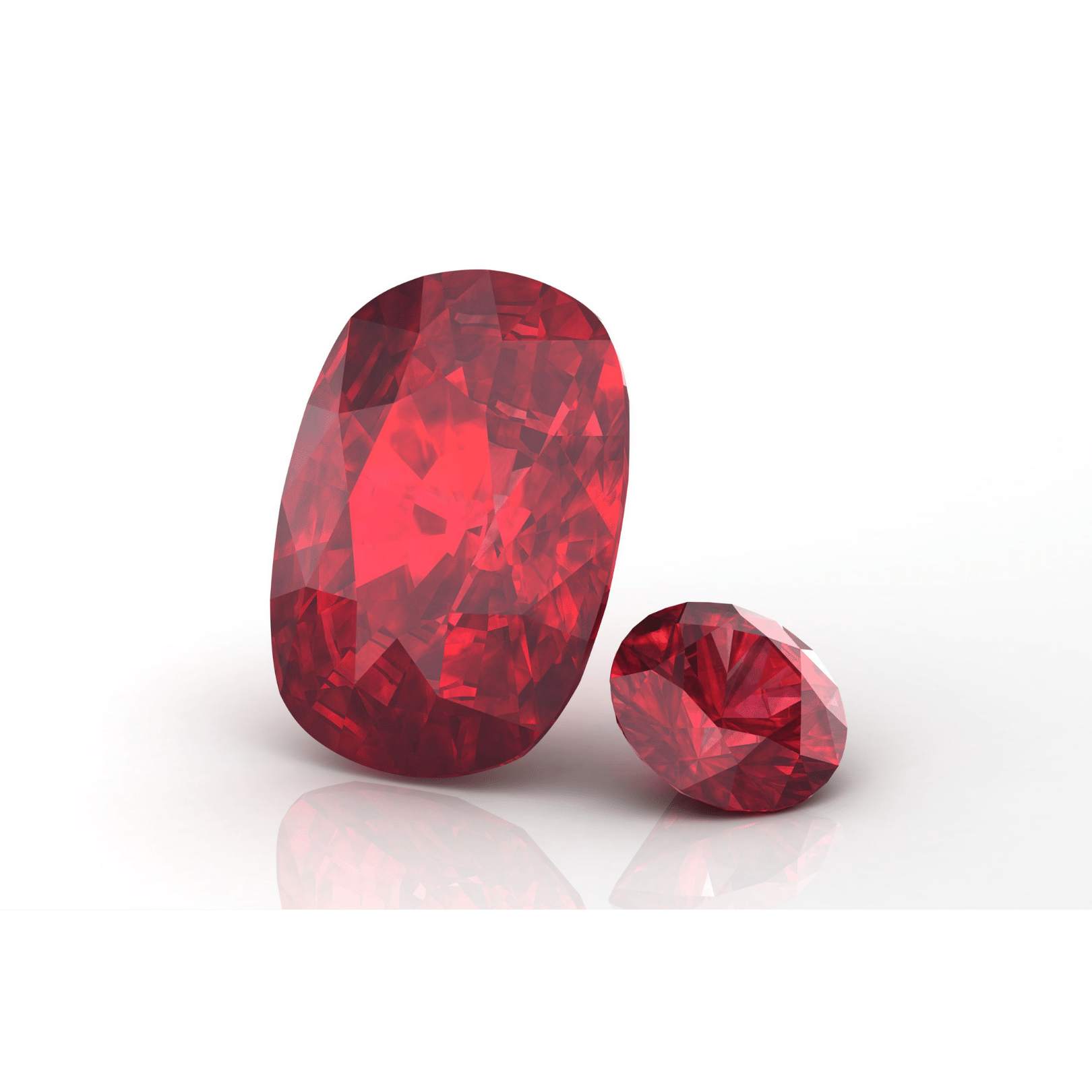 Maanik | Ruby
Manik (Ruby) is a gemstone for Surya (Sun)
Manik also known as Ruby is a deep pink or blood red coloured gemstone. It is the king of gemstones. It belongs to the Corundum Mineral Family. As the lord of this gemstone is Sun, the ruler of all the zodiac signs, it is advised by the astrologers to wear it on Sunday morning. This stone is best suited for Leo, Aries, Scorpio and Sagittarius. The maximum benefit of this stone can be extracted by wearing it in the ring finger of the right hand. The mantra to be enchanted before wearing this stone is - 'Om Ghrani Suryaya Namah'. This gemstone is known as a symbol of love. This gemstone helps to promote leadership qualities. It also helps the wearer to increase focus and boost confidence. It helps native in terms of building name and fame. It also helps one for achieving high status and position in society.
Select Your Delivery Address
Add Your Details
Some important points to note:
Purification & Activation of Ruby Stone: Firstly Dip the Ruby Stone Ring in Milk, Honey or Gangajal, So that all the negativity is washed away. Pray to the God Sun to Bless you with his abundant blessings and recite mantra (Om Suryaya Namaha).
Minimum Weight Of The Ruby Stone: As per the different individual weights, different stone weights (in Carats/ Ratties) are recommended. A person weighing 70 kg can wear 5 Carat or 6.25-8.25 Ratti Maanik, and as weight increases, higher carat values are recommended. To know how much Carat/ Ratti of Maanik or Ruby Gemstone is suitable for you, contact our astrologers.
Finger to wear Ruby Gemstone Ring: An Individual should wear Ruby Stone or Manik Ratna in Ring finger.
Material to wear in: Maanik should ideally be worn in Gold/ Panchdhatu or Ashtdhatu.
More details about Maanik Stone:
Gemstone: Ruby/ Maanik
Treatment: Unheated and Untreated (No Indications Observed)
Cut: Mixed Cuts
Certification: Free Lab Certificate
Quality: Super Luxury
Shape: Mixed Shapes
Composition: Natural
Origin: Burma
Colour: Red