google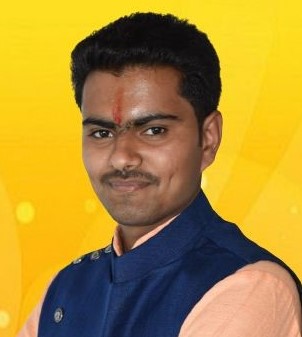 Exp:
8 Years
Deepak S Astro
0k mins
1.1k mins
Hindi, Sanskrit
Vedic Astrology, Prashna Kundli, Vastu
Exp:
8 Years
"I am Vedic Astrologer and Vastu expert."
---
About me
I am Astrologer Deepak Sharma, I am Vedic Astrologer and Vastu expert and I have 8+ years of experience in the field of Vedic Astrology and Vastu Shastra and I am certified astrologer. . I have got respect in astrology from many astrological institutions. Now i am working with another platforms as astrologer. I am an expert in Vedic astrology and provide counseling in all problem areas. I have helped thousands of people by solving their diverse life issues with the help of my knowledge in astrology. I have specialty in birth chart, education and career, job and business, money and investment, love and relationship, marriage and child birth, health and wealth, luxury life and lawsuit, general problems of daily life. I provide all my astrology predictions with suitable analysis of astrology birth chart. Similarly, I provide counseling through analysis of planetary positions and their effect on a person by astrology according to date and time of birth. I believe astrology can help you make your life better and a little less difficult or can act as an umbrella on a rainy day.
---