google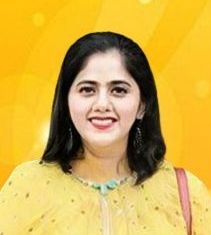 Exp:
5 Years
Hema Tarot
0.2k mins
598 mins
English, Hindi, Punjabi, Gujarati, Sindhi
Vedic Astrology, Lal Kitab, Tarot Card, Face Reading
Exp:
5 Years
"Tarot card reader ,Vedic astrology ,lal kitab"
---
About me
Preeti is here to help you with her tarot reading skills. She is a tarot card reader by profession. With the help of these you can look within yourself to understand your emotions, the reasoning behind our words and conduct, and source of our conflicts. Tarot reading is an art based on interpretation and perception. Her readings are spiritually guided and work according to intuitions, ethics to brings stability in the lives of the people. She has always tried to understand the concern of the people and provide solution for them. No astrologer can change your old destiny but can guide you to create new destiny for the future by doing good karmas.
---