Blog
10 Best Successful Remedies For Manglik Dosh
Author: AstroTaare user
Category: Zodiac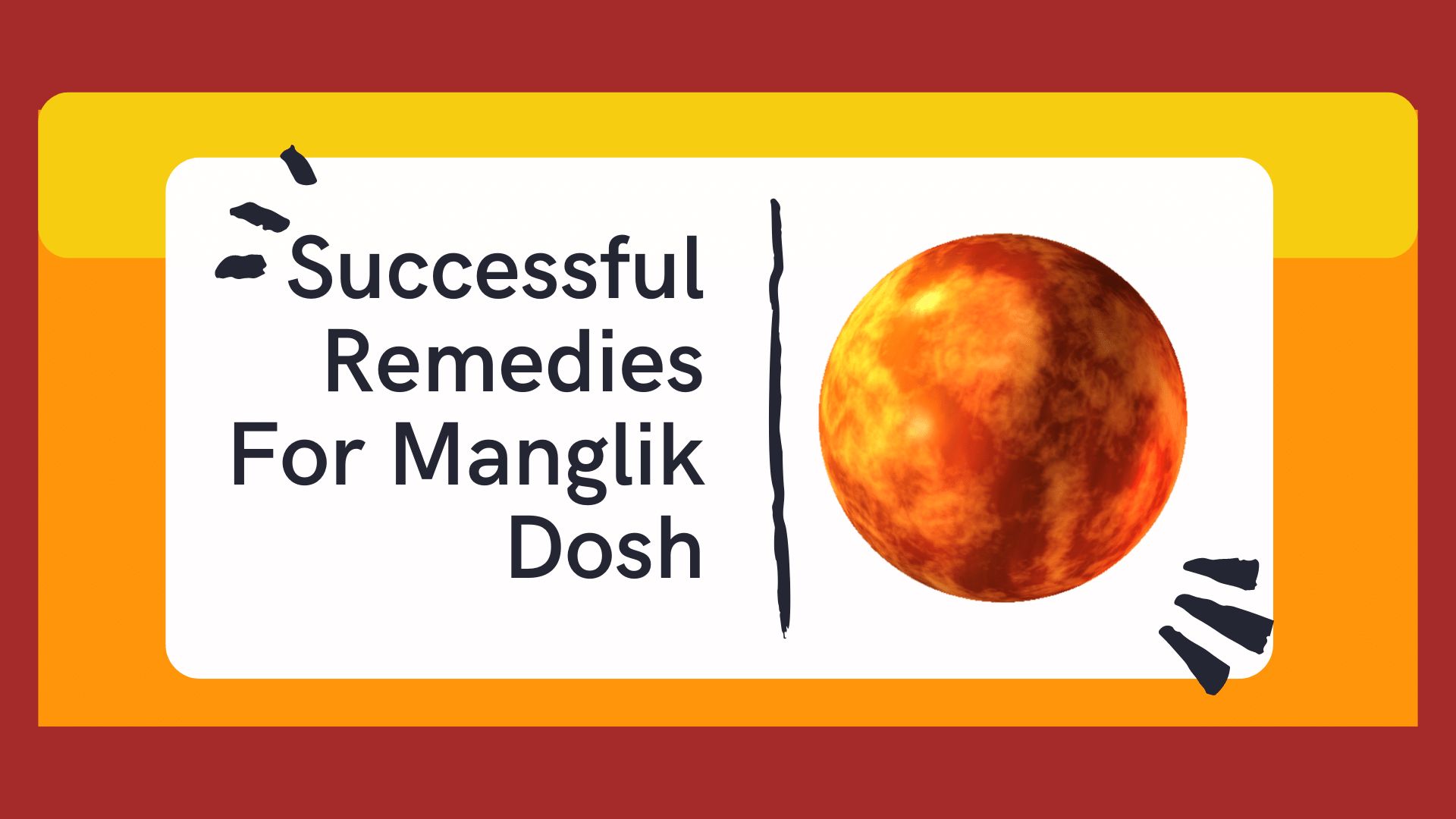 Have you ever tried online astrology to check Mangal dosh in your kundali?
I have tried and was astonished to know that I am Manglik. Initially, I was scared as I had heard stories about its ill effects. But after thorough research, I learned about its meaning.
Mangalik dosha is also called Kuja Dosh, Bhom Dosh or Angarakha Dosh. Mars, commonly known as Mangal, placement of this planet in the 1st, 2nd, 4th, 7th, 8th, and 12th house of a man or woman's horoscope chart or Kundli is present. Within these twelve houses, if it occurs in any six, Manglik dosh happens.
How can you get rid of Manglik dosh?
The good news is that some common practices can mitigate the ill effects of Manglik dosh. Bride and groom family matching online horoscopes before marriage is widespread in Indians. I suggest visiting online astrology consultations before getting married, especially if you are Manglik.
Here are some simple remedies to cancel the negative effects of Mangal.
1. Fasting
As per astrology, Manglik people should keep fasting on Tuesday. On fasting days, eat toor daal (split pigeon daal) recommended in the Hindu scripts.
Visiting the Hanuman temple every Tuesday lessens the ill effect.
2. Kumbh Vivah
The Manglik person needs to marry a Banana tree, peepal tree, or Vishu idol (gold/silver) before marrying another person. According to online astrology, one can cancel the negative effect of Mangal dosh.
3. Chanting
Mangalik people should chant the Navgraha mantra on Tuesday. Another option is the Gayatri mantra 180 times or Hanuman Chalisa daily.
4. Offering pujas in the temple
In India, very few temples are dedicated to Lord Mangal; one can find them in Tamil Nadu, Guwahati, and Assam. So visiting Lord Hanuman temple is the other option.
On Tuesday, visit the Human temple, offer ladoo and vermilion(orange), and light a ghee lamp in front of the Hanuman idol.
5. Gemstones
A bright red coral is an ideal gemstone for the Manglik individual; wear it on the ring finger of the right hand. Add the coral to your finger on Tuesday only.
Get an online horoscope chart and consult with an astrologer to know the Ratti of the stone.
6. Marriage between two Mangalik
When the bride and groom are Manglik, the dosh gets evaded. All the adverse effects get canceled.
7. Offering and contribution on Tuesday
Contributing items like red lentil daal (masoor dal), wheat bread, knives, red silk, and red stones can please Load Mangal.
8. Mars in the horoscope chart
Online astrology claims that if the first house is of Mesh(Aries) or Mesh in the horoscope chart and Mangal lives in the house, Mangal dosh becomes ineffective.
9. Feeding Cows
On Tuesday, a Manglik person can offer red lentils and jaggery to a cow.
10. Silver Bracelet
The Manglik people are advised to wear a silver bracelet on the left hand; the ill effect of the Manglik dosh can be reduced.
Bottom line
If someone is planning to get married or someone is struggling with problems like relationships, career etc, you should try online astrology and online horoscope to check Mangal Dosha in your horoscope and get easy remedies around it.
---
My friend soniya is a manglik and she is looking some help. I hope these top 10 Remedies for Manglik Dosh will change her life.
---