Blog
Astrological Remedies for a happy married life
Author: Admin
Category: Love and Relationships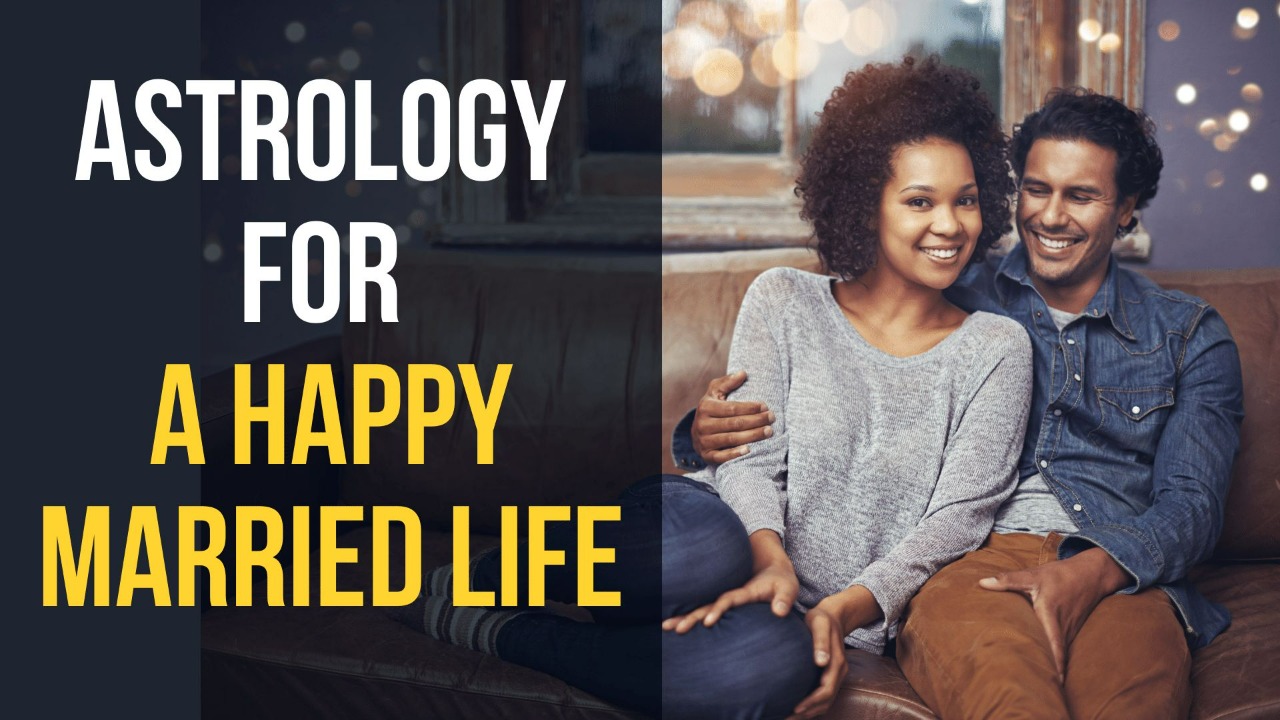 Marriage is a sacred bond where two individuals are bonded with love, care, trust, faith, and understanding. A crack in any of these pillars can throw life off track.
This is because things always don't go as planned. Along with many other factors, at times the stars can affect your happy married life. So here are the ten remedies you can follow to bring peace to your married life.
10 sure-shot Astrological remedies for a joyful life:
Building trust and better understanding between a couple, love is an essential factor. A couple should donate gram flour (besan) or rice regularly to needy people, saints, and priests every Thursday.
One of the most adopted remedies to solve the married life problem is keeping eleven Gomti chakra with Red vermillion in a vermillion box. It is a compelling anecdote to solve the issue gradually and steadily.
Helping disabled people is a noble work; it can also help a married couple to bring happiness to their relationship. Every couple should donate something to the disabled on their wedding anniversary day. Their blessing will carry a captivating relationship.
Wearing a silver or gold bangle is also a remedy. The lady should wear it in their left hand to support happiness in the house.
Do you have any family issues creating problems in your married life? Then mix some wheat and black grams on Saturday; you will notice a drastic change in your family members.
The time when a girl leaves her home(vidai), she should fill a yellow metal tumbler with water(a mixer of Gangajal and turmeric powder) in it. Others can add a copper coin to the water and complete seven circles of that water around the bride's head. Next, spill the water in front of her path to follow peace and prosperity with the couple.
To maintain peace in their married life, many couples avoid eating non-vegetarian food on Tuesdays and Saturdays. Eating non-veg can lower the irritation between them.
One of the causes of the problem in married life is the weak Mangal(Mars). To bring strength, chant "Om ang angarakaya Namaha" during Sukla paksha; while chanting, carry a sandalwood rosary. Or recite" Om pram preem proum sah shanaischaraya Namah" in the evening facing the east.
There is a tradition in Indian culture that whenever sweets and fruits are brought, we offer them to God first. This brings good vibes to every family member. God's favor will clear all the obstacles in married life.
As per online astrology, wiping the house floor with salt daily or once a week will erase the negative energy from the house. This will usher in happiness in marital life.
Final takeaway
Do you have constant trouble in your married life, disagreement and disbelief among the couples? It can be due to your planet's place in your horoscope. In today's fast-paced life, online astrological consultation is a good idea if you want remedies for a happy married life.
---
Such a helpfull tips for married people. I have read many blog related to this topic but here foud best answers. Thanks
---