Blog
Rakshabandhan 2022: How to bring good luck to your brother
Author: Admin
Category: Rakshabandhan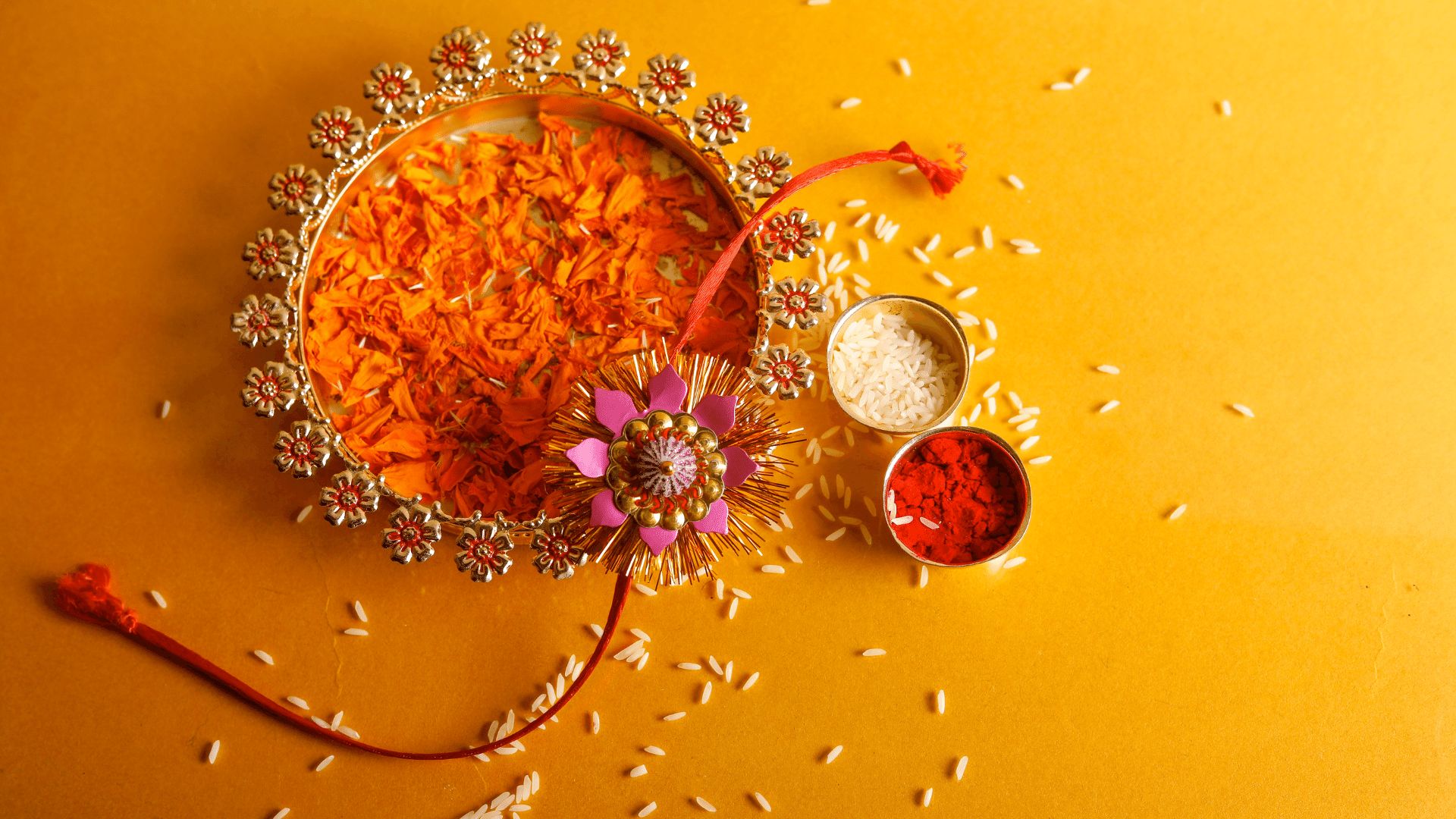 A bond to cherish, a bond to protect, and a bond that binds us with love and care. This is the bond between a brother and a sister. A promise that ties them both in a string of love, respect, and joy. Hence the festival is called Raksha Bandhan. We Indians celebrate all festivals with enthusiasm and joy. However, Rakshabandhan is a celebration of siblings and their nurturing bond. The festival is celebrated in the auspicious month of Shravan. This year we celebrate the festival of Raksha Bandhan on August 11th.
Tips to bring good luck to your brother this Rakshabandhan:
Tie the Rakhi on an auspicious muhurat. From 9:28 am to 9:14 PM is a good time to tie rakhi. However, 12:06 pm -12:57 pm and from 6:55 pm to 8.20 pm would be the best muhurat.
If your brother is facing obstacles in life. Before tying rakhi to him tie a green color rakhi to Ganesh and pray to him to remove all the obstacles on the road to your brother's progress. Ganesha will definitely rush to your brother's aid.
To safeguard your brother from negativity, negative energies, and evil eyes. Pray to Lord Hanuman. Lord Hanuman likes Saffron or Red color. So tie this color Rakhi to him. Also, offer Hanumanji sweets made from Semolina. Your brother will come out of any negativity or negative effects immediately.
When you wish to bring good luck, prosperity, and abundance to your brother's life, pray to Lord Shiva. Tie him a Yellow or White Rakhi along with prasad made from rice like Kheer or mawa mithai. Shiva will shower good luck with your brother.
To express gratitude and prosperity towards your brother-sister bond. Pray to Lord Vishnu and tie Yellow rakhi with Patsha bhog.
Other than these astrological tips, there are many ways in making this bond strong and bring good luck. A few tips are shared below:
Value each other for the time spent and the experience that they bring in your life.
Many times brothers and sisters may not reside in the same city. Make it a point to stay in touch with each other over a call or visit in person a few times a year.
Be pleasant to each other. This bond is strengthened with time and every relationship has to be worked upon.
As we grow both the siblings will have partners. Be respectful towards the partner too.
Sort out any difference that may arise in the bond and solve it.
For ages, we have known that Rakshabandhan is a promise. The brother promises to protect and keep his sister safe. While the sister promises to always pray for the prosperity and well-being of her brother. Let us celebrate this Raksha Bandhan with fervor and joy and pray that each bond is strengthened.
FAQs
How to perform the Rakshabandhan pooja?
Decorate the thali and keep Roli, Chawal, Rakhi, Sweets, and Diya ready. Invite your brother with respect to sit on the chowki that is surrounded by beautiful rangoli. Start by applying Tilak to his forehead. Tie the Rakhi, feed him sweets, and finally with the Diya bless him with good luck, health and prosperity.
Is there any other religious significance to Rakshabandhan?
Yes, On this day Brahmins change their suspicious thread or "Janneu". Pitru Tarpan or sacrifice to ancestors is done on this day. This pacifies the souls of the departed.
---