Blog
Is The Combination Of Red Coral And Pearl Auspicious?
Author: Admin
Category: Gemstones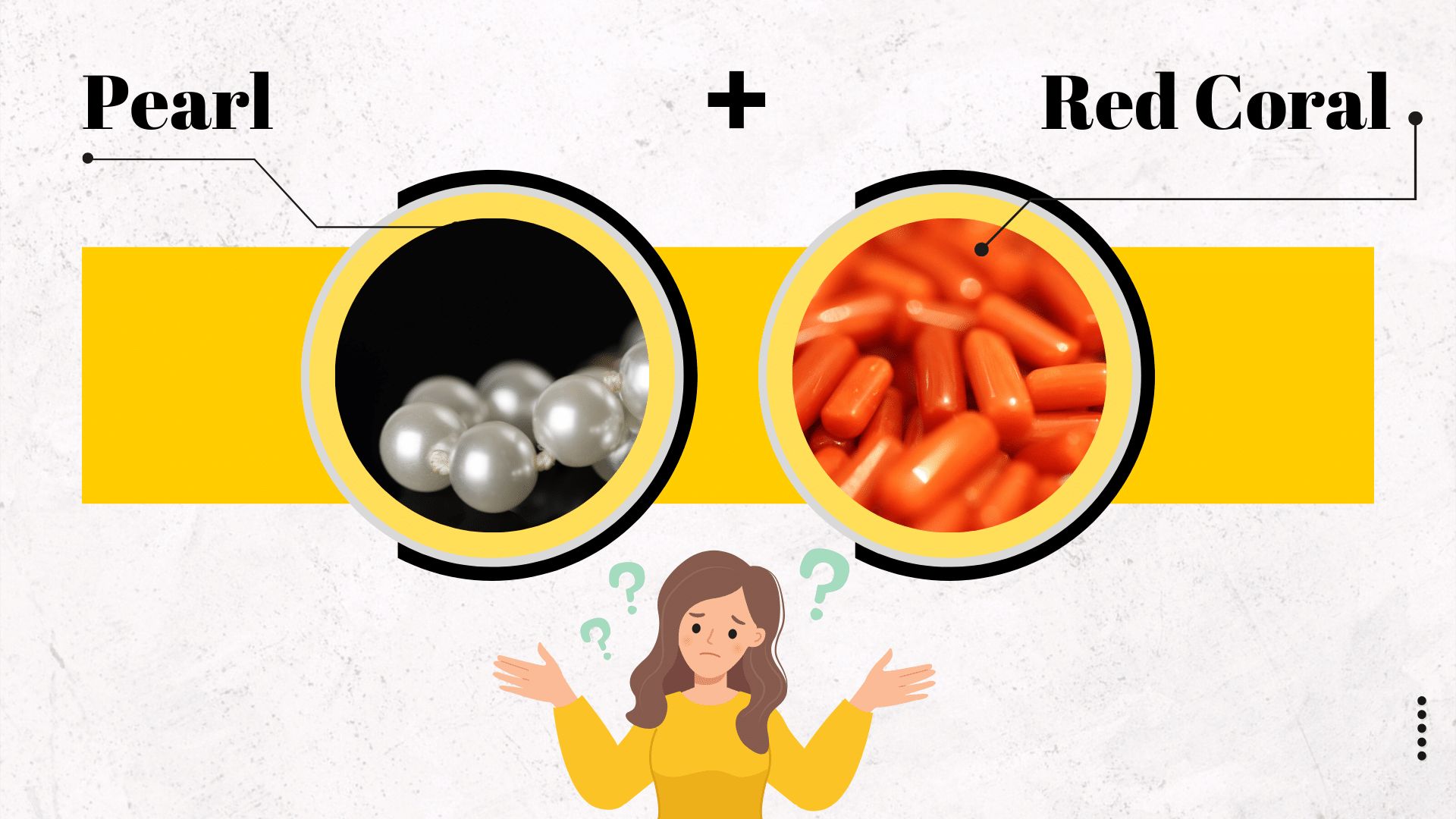 The Navratna or the Nine gemstones hold importance in Indian astrology. The significance was also seen as the "Navratna" in the court of the great Mughal emperor Akbar. Each gemstone represents one celestial body in the universe. When worn in the correct manner and on the right day can show significant improvement to the bearer. So Akbar had 9 gems in his court so that it was balanced, helped him make healthy decisions for welfare, and made him abundant.
Mostly an astrologer may advise wearing a navratna ring as it boosts confidence and imparts a positive outlook toward life. However, a wrong combination at times can be detrimental too. In Astrology it is seen that many astrologers ask a seeker to wear Red Coral and Pearl combinations. Let us know about these 2 ratnas individually and then see the effects they bring forth when worn in combination.
Red coral or in Vedic astrology is called Moonga. The gemstones are related to the planet Mars. Mars is a hot planet. Ditto is coral, it is hot in Prakriti and a hot gemstone. Wearing a Coral gemstone removes the negative effects of Mard in the astrological charts. Thereby making the wearer self-confident and determined in action. Such people stick to their decision and this brings them wealth, fame, recognition, and stability in their life.
Pearl in Vedic astrology is called Moti. White in color it represents the celestial body moon of our universe. Moon and Pearl by nature represent calm, compassion, and creativity. A point to be noted is that pearl is a cold gemstone in Prakriti. Wearing a Pearl not only removes the ill or negative effects of the moon in the astrological charts, but it also brings along with it many benefits. A person who wears Pearl has a balanced family life, calm personality, and peace of mind. Therefore such people take balanced decisions in life.
When we read the above, the next question arises whether wearing both of these gemstones proves beneficial. When we see them in nature both of them seem to be very different. However, a point that we can take home is that they are friendly in nature. In Vedic astrology, both these planets are friends despite their differences. When worn with the correct planetary position in astrology charts they bring about many changes in life.
A Red coral and Pearl combination is beneficial and has a positive impact on the health of the person. By keeping blood and throat ailments at bay, it helps in sound decision making especially for businessmen and professionals in decision-making seats. The combination helps in keeping the evil eye away and surrounds the person with vibrant positive energies all the time. Statesmen and many people in the political stream wear this combination.
In their case, it imparts the person with tremendous wealth, recognition, and fame. There is a great amount of peace of mind and balance. The person who wears this confidence will have good self-esteem, enthusiastic, bold, fearless, and energetic. Once a person wears this combination after proper consultation with a good astrologer, positive changes are bound to happen and help in leading a balanced and happy life.
---
Best website for queries related to Astrology , thanks for sharing this consolidated blog. It's amazing!
---