Blog
Ganesha Chaturthi 2022: Astrological Ways To Attain The Blessings Of Lord Ganesha
Author: Admin
Category: Ganesh Chaturthi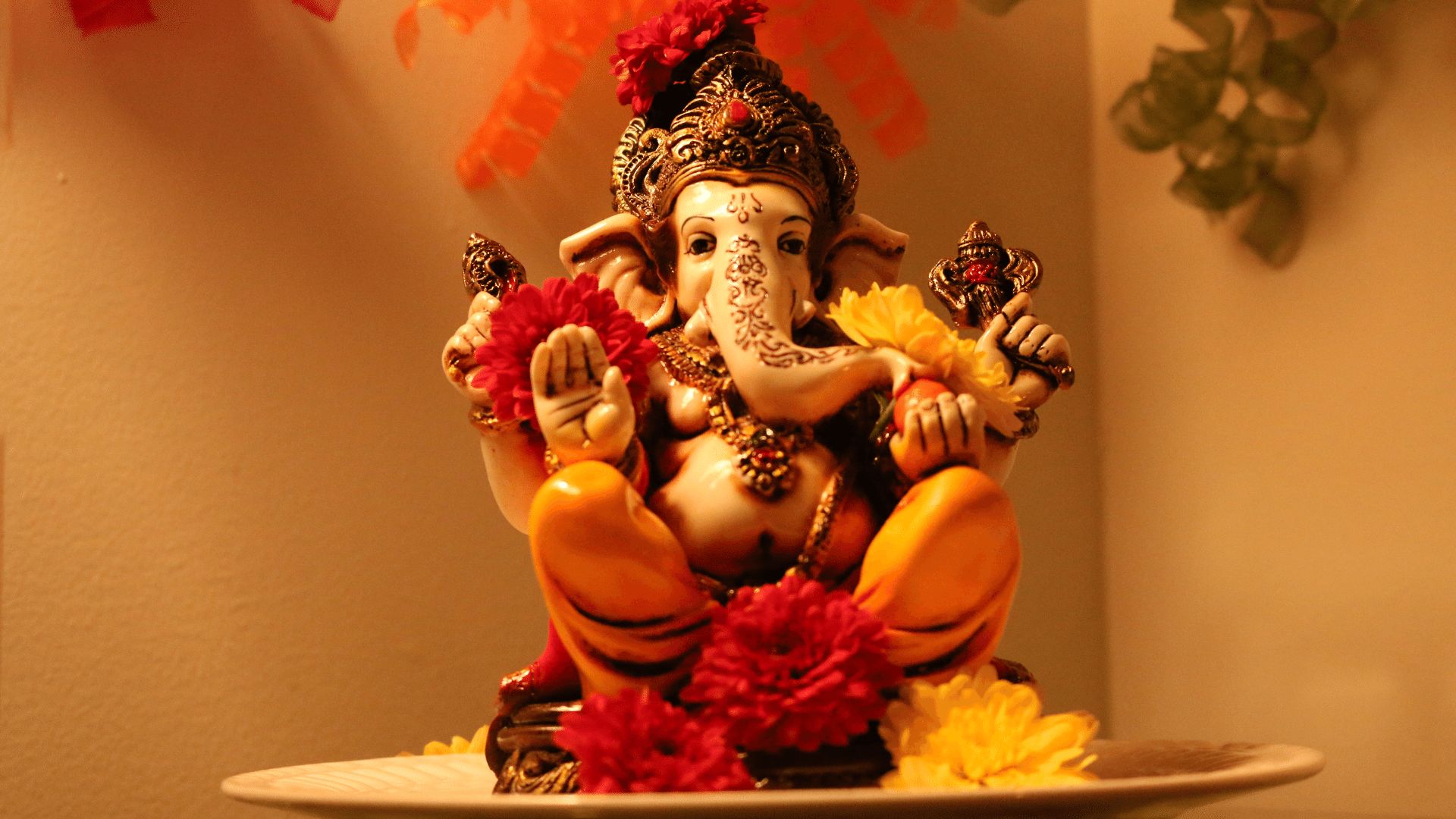 Ganesha Chathurthi, is a festival that is celebrated with lots of pomp across India. This year Ganesh Chathurthi is on the 31st of August 2022 and Visarjan also called Anant Chaturdashi is on the 9th of September 2022. It is in these 10 days that family and friends come together for Darshan, Aarti, and Prasad. Invoking Ganesha's blessing has its own significance. Let us look at ways to invoke the blessings of Lord Ganesha.
Ways to attain the blessings of Lord Ganesha
Ganesha visits our homes for 1.5 days, 3 days, 5 days, and 10/11 days. It is therefore necessary to follow a few instructions. This way the Lord blesses us.
Bring the Ganesh Idol a day prior but do the sthapana pooja on time. This year's shubh muhurat are as follows: 05:58 AM to 09:00 AM (Shubh Yog), 10:45 AM - 12:15 PM (Shubh Chodhadiya), and 03:30 PM - 06:30 PM (Evening muhurat). Ensure that Spthapana of the murti happens at this time.
Procure a Murti which is Moshak (Mouse) which is very dear to Ganesha.
Avoid seeing the moon at night on this day.
Prepare sattvic food for the lord and serve him as well as the guests who arrive home for darshan.
At the time of Visarjan, offer the lord food, arti, and then Uttar puja and immerse him in clean water with loads of love and gratitude for bracing your home for those number of days.
Additional chants or Mantra or bhog that can be done to attain the blessings of Lord Ganesha
According to various zodiacs 108 times chant can be done of following mantras
| | |
| --- | --- |
| Indian Zodiac Sign | Mantra |
| Mesha/Aries | Om Vighneshwaray namah |
| Vrishabha/Taurus | Om Shivputray namah |
| Mithuna/Gemini | Om lambodaray namah |
| Karka/Cancer | Om gauriputray namah |
| Simha/Leo | Om bhaktavaasaaye namah |
| Kanya/Virgo | Om lambodaray namah |
| Tula/Libra | Om Swarvkalyaanhetaveh namah |
| Vrischika/Scorpio | Om ekdantay namah |
| Dhanu/Sagittarius | Om Umasutaay namah |
| Makar/Capricorn | Om Vighnharay namah |
| Kumbha/Aquarius | Om Sukhharta namah |
| Meena/Pisces | Om Parvatiputray namah |
Offer 108 Durva to Ganesha after these chants.
Bhog to be offered as per zodiac
Aries – offer ladoo made of pomegranate or dry dates and red rose.
Taurus – Offer Moongdal ladoo made with green cardamom
Cancer – Make Kheer from rice and white rose
Leo – Sweets made from Dates, jaggery and Kaner flowers
Virgo – Offer ladoos made from moong dal and decorate with raisins
Libra – Golden Banana, white flower and perfume
Scorpio – offer ladoo made of pomegranate or dry dates and red rose.
Sagittarius – Motichoor ladoo and banana
Capricorn – Sesame ladoos or Chikki
Aquarius – Khoya sweets along with jasmine oil mixed with Sindoor.
Pisces – Offer Besan ladoo garnished with lots of almonds
Let us celebrate Ganesh Chathurthi with enthusiasm and faith and see how Ganesha showers his blessings on all his devotees. When it is time to say goodbye, with moist eyes and gratitude-filled hearts seek his blessing for everyone and urge him to come back and bless your homes the next year.
FAQs
1. What must be the specification of the Ganesha Idol?
The size is not important, but care must be taken to see if the trunk is on the left side as it depicts happiness and success. The idol must have mushak along with the lord. Let the idol have a modak as it is the favourite of Lord Ganesha.
2. How should the Idol be placed?
The Idol must face West, North, and northeast directions. North s ideal since it depicts the direction of Lord Shiva who is father to Lord Ganesha. The back of the idol must face the entrance of the house.
---
I want to thank you. Because for this great blog of Ganesh Chaturthi you really deserve a big thumbs up. This blog helped me so much.
---