Blog
Auspicious Colors to Wear This Festive Season
Author: Admin
Category: Festivals & Dresses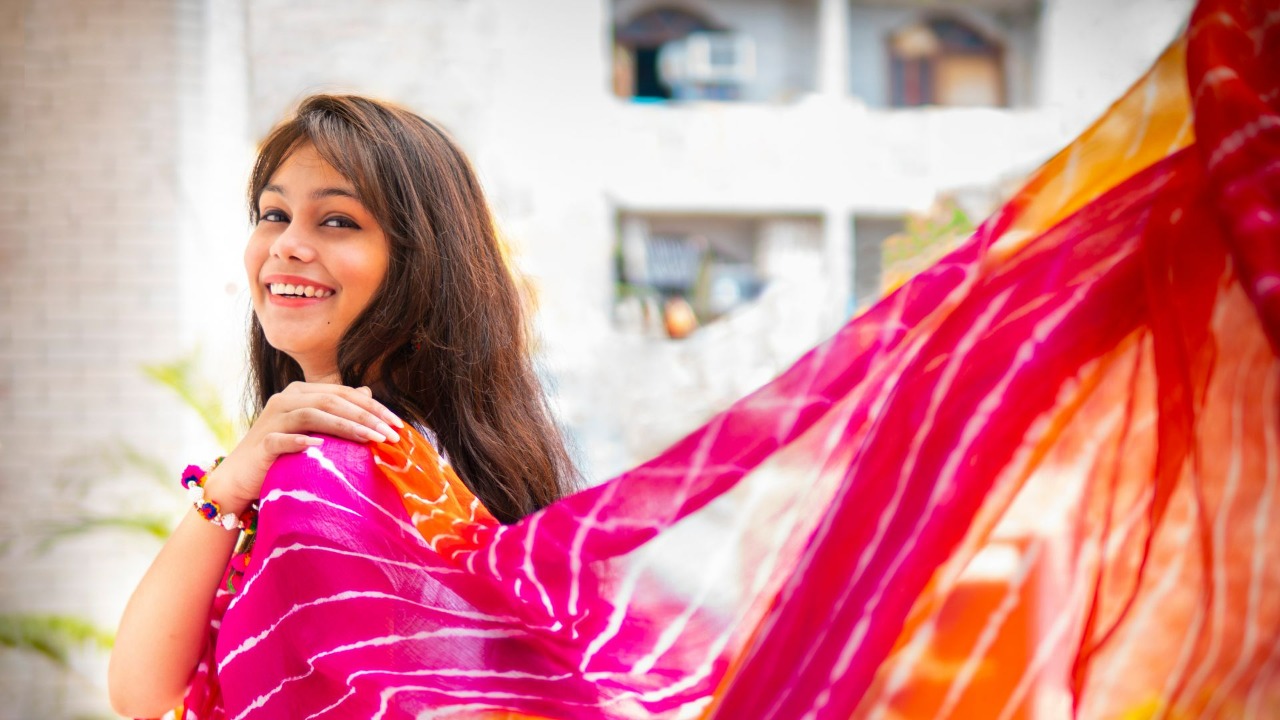 Indian people are all set to celebrate Diwali with great passion and excitement. So people are decking up to celebrate this happiness. Therefore, select the ideal color dress to enhance your festive spirit. Know the importance of the color as per your Zodiac sign, which will give you a good look and also bring luck.
Look at a few of the most prosperous Colors to Wear this festive Season. Add these hues to your wardrobe right away by scrolling down.
Auspicious Colors to Wear Based on Zodiac Signs
Red (Aries)
Undoubtedly, red or magenta ethnic attire will give you a killer look for this festive season. Any ethnic attire used for a festive event must always be reddish. A tiny pop of magenta combined with red also looks like a trendy statement. Try the stylish, fashionable colors and enjoy this combination to brighten your celebrations.
At a Diwali party, wearing this color can highlight your most remarkable traits and draw people closer. Your confidence will surge, and you'll become happier with this color.
Blue (Taurus)
It is a neutral color that can suit anyone. Bold blue is another festive color to wear. Choose silk material to bring out the extra shine in this color.
Orange (Gemini)
Orange is an extremely brilliant and pretty color. This vibrant color enhances every skin tone in India. So to add elegance, use an orange saree, kurta, salwar suit, or lehenga with little golden ornaments. Lastly, to complete your look, add a pair of golden shoes. Orange in Gemini individuals can bring a joyful personality.
Green (Cancer)
Cancerians are very emotional, so for them, Green is the perfect color as it represents nature. Moreover, Turquoise and Green have been widely popular colors since the Maharani era.
Pick a turquoise or Green Anarkali suit with an asymmetric hemline and a subtle gold tone to improve elegance and add class. These are the perfect lively hues to add to your outfit right away.
Brown (Leo)
Leos express love to express their feelings through their dressing sense. Brown garments can be dull if not worn with the right shade. The Festival collections make rust-brown a prominent color and embrace it with charm. Add some jewelry, stylish shoes, and colorful sling bags to neutralize the contrast. Silver accessories give your outfit a sarcastic pleasure!
White (Virgo)
Individuals with Virgo are sophisticated, pure, and honest, so white is the ideal match for them. Additionally, one can add golden ornaments to enrich the look.
Yellow (Libra)
This year Yellow is the most dominating color in style statements in India and abroad. This color can dramatically enhance your appearance if you wear suits, saris, or lehengas.
Maroon (Scorpion)
Scorpios enjoy wearing stimulating, rich, and colorful dresses. So for them, a Maroon color suit or saree can make them happy and delighted.
You can also consult our online astrologer for personalized guidance.
Purple (Sagittarius)
Indigo is currently the most in-demand color, especially among youngsters. The beautiful inky tint is suitable for Indians of all complexion tones.
If you want to bring a royal appearance, get designer purple or indigo saris of plush cotton. This looks best when paired with stylish embellished flats, chandelier earrings, and smokey eyes.
Black (Capricorn)
A black kurta or saree with pearl or gold jewelry will be the most captivating look this Diwali.
Grey (Aquarius)
Grey is the symbol of a sophisticated and erratic look. So Aquarius people will become compatible with this color dress.
Pink (Pisces)
Have you ever tried flamingo pink at any festival? If not, you should at least try this basic pink shade. A simple flamingo pink lehenga will give you lots of room to experiment with accessories.
Bottom Line
Colorful festivals like Diwali are a time to celebrate richness and prosperity. It is a suggestion to dress in dark and sparkling colors for celebrations on this auspicious day rather than wearing an everyday shade.
---
I did search and read many articles regarding auspicious color to wear this festive season, and this is one of the top 5 of them in terms of providing the detailed guide and an updated blog as well. Truly a pleasant article, keep it up.
---